One-off Manufacturing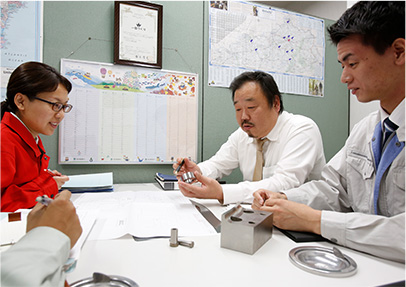 Small volume, High Quality, Low Cost
"One-off Manufacturing" involves the formation of small teams with a leader responsible for all manufacturing processes. These teams manufacture products with high quality at low cost and in small production runs. We recommend the implementation of "One-off Manufacturing" not only for manufacturing departments, but also for all employees focused on furthering their training. High quality support is offered for the various metal stamping products with the specificiations unique to the customers. We have systematized our facilities through most recent technology/equipment and skilled team for consistent high quality "One off manufacturing" We will continue to offer and manufacture high quality products at a lower cost and in the shortest lead time.
Reverse Engineering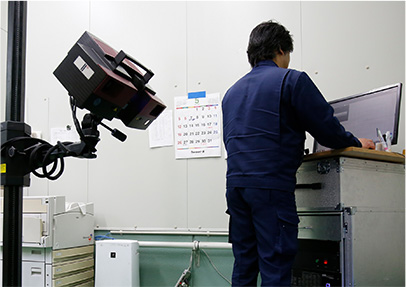 One complete step from data acquisition to finished products
We have launched 'Reverse Engineering' as a new business line.
All reverse engineering projects are strictly confidential.
If you are in need of reverse engineering services, please contact us.
We will be happy to assist you.