Greeting from the President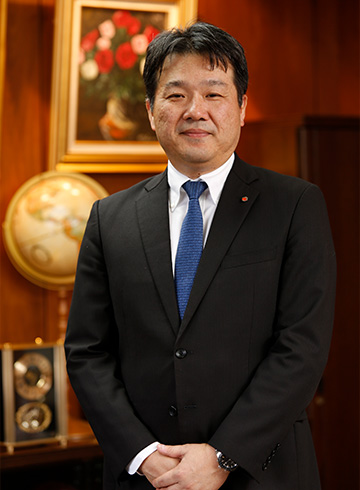 As a specialized company, Honeston Co., Ltd has contributed to the science of press die manufacturing, handling all facets of press die components design since its foundation of 1971.
The press die industry has changed drastically as a result of globalization and new technology since 1971. Today's market is characterized by cutthroat international competition, with a contracting Japanese domestic market; yet the Honeston group is constantly rising to the challenges of today and tomorrow. To accommodate diversified customer needs, both manufacturing and sales are dedicated to the concepts of 'One-off Manufacturing' and 'Speed is key'. We promote them in everything we do.
The Honeston team is dedicated to delivering high quality, specialized components that fulfill our customers' needs in a timely manner and at a competitive price.
We believe that the service and dedication intrinsic in Honeston's customer relationships is the core of our mutual success.
We look forward to working with you and your team.
PresidentYoshihiro Suzuki